About Us
Our company helps businesses restructure their organisations for the digital age and onboard users who have limited access to online services with differentiated industry solutions. By transcending traditional brick-and-mortar infrastructure, business owners can gain competitive advantages over rivals by adopting technology. Our solutions include mobile, web and vending system software development, deployment and integration.
With InBIQ, digital transformation for our clients has proven to be systematic, straightforward, and successful. Join us as we take your business to newer heights.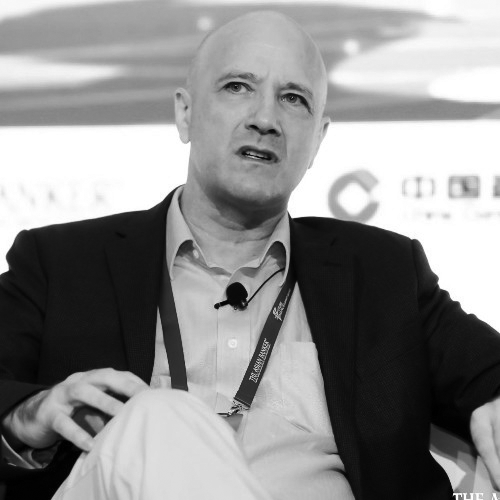 Tom Wills
CEO / CCO
Tom has designed, developed and secured financial systems including digital wallets, multi-channel payments, banking and e-commerce platforms. His knowledge extends to regulatory compliance, fraud risk management, cyber security, privacy, digital identity, blockchain, decentralised business models, data analytics and transaction decisioning. With a decade of experience in Visa, and more than 30 years of experience in financial services and technology entrepreneurship, he heads the InBIQ team with his expertise, aligning the company's objectives and strategies with current regulatory infrastructure.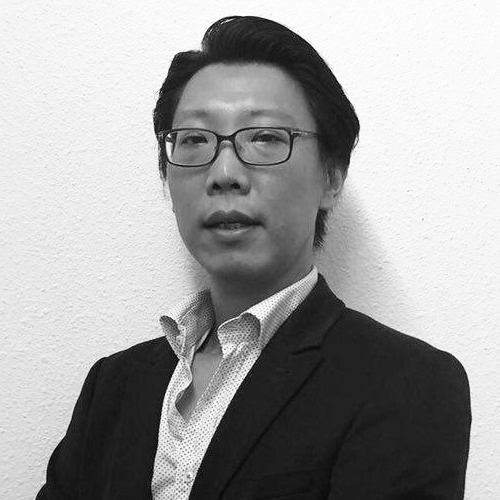 Samuel Leong
CSO
With more than 20 years of international business experience, Samuel is a seasoned strategist who specialises in business development, deal negotiation, capital raising, investment, divestitures and new businesses. Prior to joining the InBIQ management team, he was invested in various sectors, namely in business/investment advisory and fintech, which included blockchain, digital asset/token and payment. Leveraging on his expertise, as well as his BSc. in Business Administration (Marketing, Communication) and MSc. in Media (Marketing), Samuel engenders the strategic direction of the company by formulating and communicating the company's future goals and corporate initiatives.

Clarence Soh
COO
With more than two decades of combined experience in the tech and cryptocurrency industries, Clarence is experienced in stakeholder and relationship management, product development and marketing, and professional nurturing of staff. Before InBIQ, Clarence was the consultant for several tech and blockchain companies, and co-founded CryptoGrinders, a blockchain and cryptocurrency company that delivers educational resources to its audiences. At the forefront of the new digital era, Clarence is responsible for ensuring and executing strategic business plans, product development, as well as overseeing global business operations in InBIQ.

Andrei Roudenko
CRO
Andrei has been working for over 25 years as a Management Consultant (IT practice of E&Y), an Investment Banker (Top II rankings, while with Morgan Stanley in London), a VC Director (three x6-8 deals in European and US FinTech), and a founder of an award-winning AdTech company. He possesses a wealth of knowledge in the fintech and investment sectors, and he is currently based in Singapore, engaging in APAC business development for a number of European and American enterprises. At InBIQ, Andrei oversees the Ad Tech division, helps set up new revenue streams and build partnerships in EMEA and APAC regions, utilising his extensive network among multinational corporations, family businesses, investors and private funds to help InBIQ grow more aggressively.

Leon Zhou
CTO
An MBA graduate from the University of Hertfordshire, UK, Leon has accumulated over 10 years of Internet investment and entrepreneurial experience. He served as the secretary to the Board of Directors of China Guangcai Group, one of China's leading nationally-owned finance conglomerates. Prior to InBIQ, he founded the Internet project, GetOn, which now has over a million high-end car owners in its community. A tech entrepreneur at heart, he is also the co-founder of UDAX exchange. At the intersection of technology and retail, Leon is the tech visionary of InBIQ, designing the technical architecture, overseeing technical implementation, and recruiting top developers and research specialists for the company.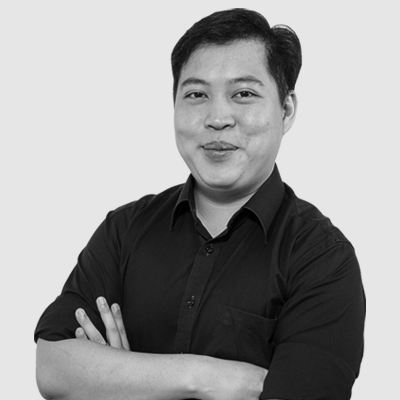 Michael Chang
Product Marketing Lead
Prior to joining InBIQ, Michael co-founded a mobile applications company that conducted product market research and developed applications for public use. Currently, he drives the strategic growth and direction of the company by building the demand marketing department, conducting market research and analyses to identify and deliver products that can achieve top-line growth.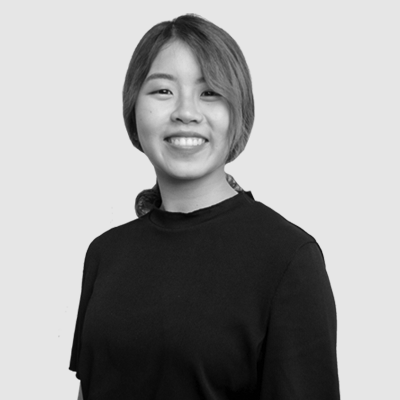 Cheryl Lim
Marketing & Communications Lead
With a degree in Linguistics, Cheryl is a skilled communicator who started writing articles and online course materials about blockchain and digital assets in 2018. She now translates technical jargon into customer-facing materials to ease the knowledge gap between foreign technologies and her audience. Cheryl also oversees the brand identity, social media and content strategies of InBIQ to create awareness and advocacy for the company.

Sasikumar Arasaratnam
Creative Lead
Once a creative director and User Experience (UX) designer, Sasi is a visual expert who worked with fintech clientele to create UI mock-ups for fintech applications and banking tools. Presently, he is in charge of all visual aspects of the company, monitoring the brand campaigns and giving direction for user interface engineering to ensure that each product page visually communicates user paths effectively, maintaining our signature elegant design and efficient interface for all products and platforms.